What to Expect From Your Professional Hardwood Flooring Installation
Carpets & More has conducted more than 7,000 residential flooring installations in the Winter Springs, East Orlando and Oviedo areas. The key to a smooth installation is proper preparation. Before your installers arrive on your scheduled installation day, we'll discuss the following:
Moving your furniture. You may opt to do it yourself, or our installers can do it for you. Either way, be sure to remove any small, fragile décor items from the room beforehand. That includes the contents of drawers and cabinets as well as wall hangings.
Removing your existing floor. Our installers will remove your existing floors if you like. Let us know what type of floor we'll be dealing with.
Painting your room. If you're doing a remodel that includes paint, wallpaper or other types of work, try to do all of it before your new hardwood flooring is installed to avoid accidental dripping.
Check door clearances. We'll measure door clearances before your new hardwood flooring is installed. If your floors will be thicker than your existing floor, door bottoms may rub and will likely need to be shaved or sawed down so as not to drag.
How long does it take to install hardwood flooring? Installation time will vary based on the size of your room and whether you're installing engineered hardwood flooring or solid hardwood planks.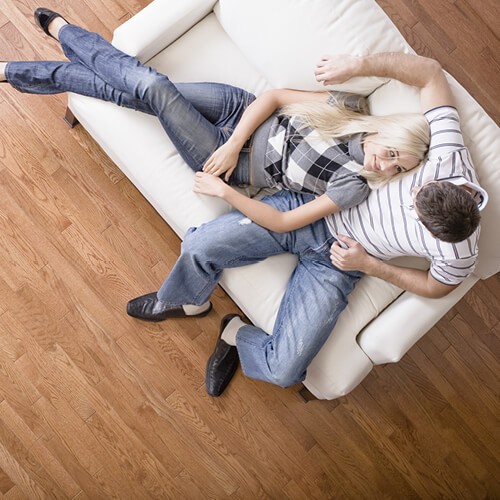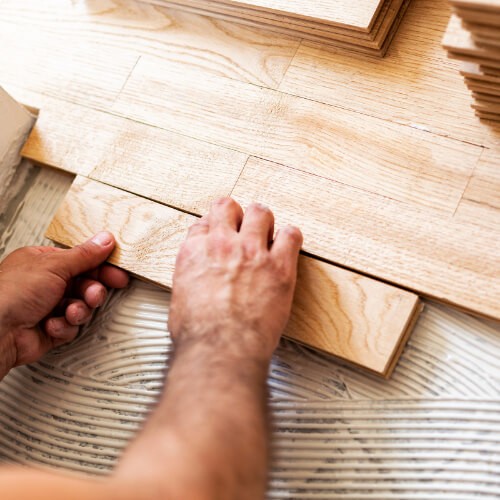 Hardwood Floor Installation Cost
At Carpets & More, we guarantee to beat any written estimate for hardwood flooring installation on comparable products, including from Home Depot or Lowes. You'll receive straightforward pricing directly from our owners based on the results of your free in-home measurement.
Take advantage of 6-month same-as-cash financing and our prompt, courteous and respectful installation team to save money and time on your project. Our 20-year history and experience enhancing Florida homes and lifestyles speaks for itself.
During & After Hardwood Installation
An adult member of your household (age 18 or older) should greet the installation crew and show them to the work area. The lead installer will give you a walkthrough of the job  and answer any questions you have 
Keep children and pets away from the work area for the duration of the job. Stay off your new floors for the required amount of time after the job is done. Plan to provide ventilation for the new floor area, post-installation, to help clear related odors and dust.